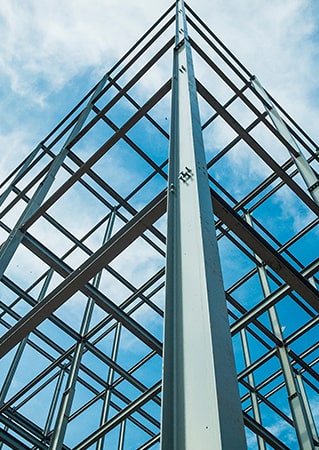 LGSF Buildings-:Transforming Your Housing Ideology
Live sustainability through innovative LGSF structures designs
LGSF structures are steel structures bringing innovation by introducing a whole new housing concept. These days, LGSF buildings show the cost-effective, reliable, and speedier side of construction.
At SIDPL, we understand that customers always look for affordable and high-quality structures to fasten up the construction process. We deliver high-quality LGSF structures to our clients in the said time.
It became possible due to light gauge steel framing, the latest technology to build all-purpose buildings. Structures made using that technology develop remarkable strength to weight ratio.
Earlier, steel was an expensive construction material. Due to that, Most builders used to avoid steel, but the introduction of cold-formed steel changed the perspective.
Cold-formed steel has overcome most drawbacks of steel and made it a gem for the modern construction industry. At SIDPL, we bring advancement in the ways you construct.
Our designed LGSF structures incur zero to less waste. Further, it lowers down the cost to manage waste.
What does a builder need when LGSF buildings fulfill all the requirements like
● Cost-effectiveness
● Strength
● Reliability
● Prefabricated structures
● Speedier construction
● Healthy construction and so on
Prefabricated structures use the latest technology that requires less human intervention that saves valuable time.
Why LGSF Buildings From SIDPL?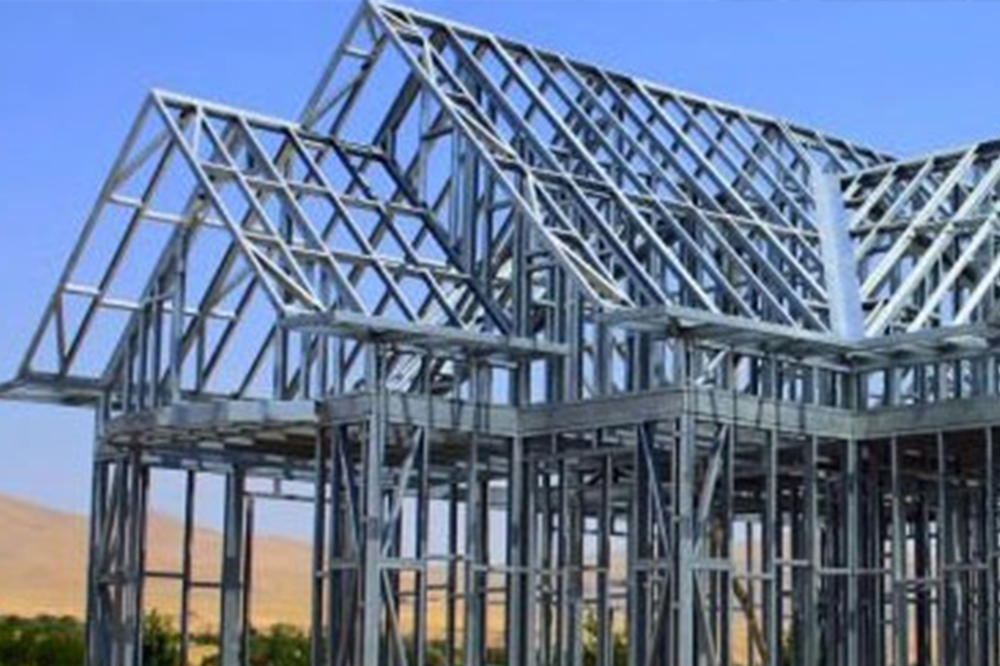 ● We have a team of professionals who are proficient enough to develop designs that always satisfy you.
● We have people who have years of experience with LGSF structures and can offer suggestions to other project managers.
● We use the latest CAD technology to develop LGSF buildings.
● We maintain the confidentiality of your personal and professional information. So, your project is in safer hands.
● Joining hands with SIDPL is equal to taking the service of exceptional designers, procurers, and makers.
● Our designed LGSF structures last for a long time. We design them in a way that offers remarkable strength to the buildings.
● We deliver light gauge steel structures that save much of the cost of laying heavy foundations.
● By delivering prefabricated steel structures, we make you save a lot on reinforced concrete slabs. Further, it reduces the LGSF building cost.
● We ensure speedy construction by delivering prefabricated structures in a committed time.
● Our ready-to-use LGSF structures help in waste reduction and save the cost of waste management.
● Our high-quality light gauge steel structures are flexible enough to mold them in any design.
● Our designed light gauge structures ensure the safety of your workers.
So, our utmost dedication and diligence for work always keep us at the forefront of innovation.
Applications of LGSF Structures
● Residential Buildings
● Commercial buildings
● Emergency medical centers
● Instant Academic setups
● Hybrid construction
● Hotel and lodges
● Instant Bathroom solutions
So, LGSF buildings show excellence in every way.
The only thing to keep in mind is, only a reliable partner offers a quality solution.
If you are still confused about the reliability of LGSF structures, our team is one call away to assist you.
Frequently Asked Questions
What do you mean by LGSF construction?
LGSF construction is a new way of construction that uses cold-formed steel structures. These structures are also famous as light gauge steel structures. LGSF buildings come with an excellent capability to resist heat.
So, they sound safe for fire-prone situations. Currently, it is not very common compared to wood, concrete and brick made structures. But they have a bright future, especially in India.
Why are LGSF buildings the best?
LGSF buildings consist of cold-processed steel that makes them lighter and durable than before. You can say that light gauge steel has an exceptional strength to weight ratio. Apart from this, it does not reduce the quality of the material. LGSF construction uses the latest technology to develop high tensile LGSF buildings cost-effectively.
The use of light gauge steel eases the construction process and incur less waste. That is why LGSF structures are best for housing constructions.
Is metal framing expensive or cheaper than wood?
Metal framing is an economical construction material but costs more than wood. Considering the overall factors like maintenance cost, durability and weight, it is a more cost-effective material.
Steel studs usually cost 20 to 30 percent more than wood studs.
Does metal framing perform better than wood framing?
Both metal framing and steel framing has their advantages and disadvantages. It depends on what fulfills your requirement the best.
Metal studs offer the following advantages:
● It provides excellent strength to weight ratio
● Protection against natural calamities
● Protection against termites, corrosion
● Eco friendly
● Resistance to heat etc.
Wood framing advantages are following:
● Cost cheaper than steel
● Rust resistant
● Easily available
● Easy to give shapes